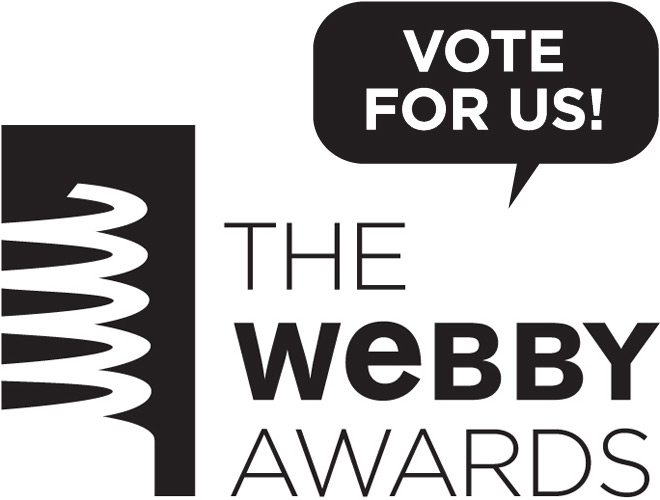 In case you missed the diminutive graphic above, we're proud to announce The West Side is one of five nominees for the 2008 Webby Award for Best Drama Series. The Webby Awards have been called "the Oscars of the Internet" by the New York Times, and we beat out many higher-profile, better-funded online shows for a nomination. With only two episodes up (as the third just went live this week) and far less resources at our disposal than most of the competitors, we're grateful the nomination committee recognized our efforts.
Head on over to the Webby site and check out the other nominees, or, far more importantly, register and vote for the People's Voice award. There are two different awards: the Webby (as judged by a panel of experts) and the People's Voice (as voted for online by the likes of you). Winning the People's Voice award is a long shot, due to having a much smaller fanbase than, say, Lonelygirl15, but it's up to you to prove us wrong!
We'll be making a PR push associated with this nomination, and we hope you'll take the chance to tell everyone you know to vote as well! Hopefully this nomination will give us more momentum as we head into episode four. Winners are announced May 6, and voting ends May 1, so don't delay! Thanks for all your support.
We're Webby nominees | posted on April 9, 2008